Enter your registration below for a quote:
Book in your vehicle
Stopping small problems from becoming big ones
When a warning light appears on your dashboard, a car diagnostics check can help to identify the issue before serious damage occurs
Most vehicles today contain an on-board computer called an Engine Control Unit or "ECU" which monitors the car performance. Sensors within the vehicle report to the ECU when there are problems, which the ECU then uses to generate an error code.
There are hundreds of potential error codes, which can only be read by specialist diagnostic equipment. While the warning light lets you know that there's an issue, a check is needed to understand the extent of the problem and what's causing it.
We use state of the art up-to date diagnostic equipment at MES, with bespoke checklists so your warranty is fully maintained when we work on your vehicle.
Check out the diagnostic tools we use at the facility, or enter your reg in the box above and let us know what the problem is.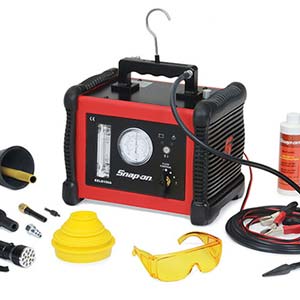 Smoke Pro by Snap-On
Produces smoke – a simple but effective way to find system leaks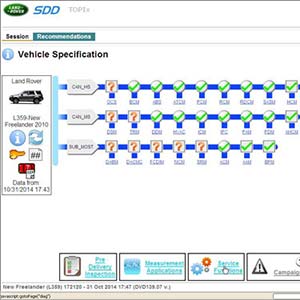 Jaguar / Land Rover SDD
Works with the Autologic Platform to find recommended repairs for all fault codes