Enter your registration below to get started:
This form collects your contact information so that we can correspond with you. Check out our privacy policy for more information about how we protect and manage your data.
Professional Car Repairs, Service & Maintenance In Cranleigh, Surrey
Meet The Team
You can now "meet the team" on our "about" page and learn a bit about the hands you trust to take care of your vehicle.
Our team of highly qualified and professional mechanics will carry out the maintenance and repairs on your vehicle, so you can rely on your car repairs surpassing your expectations.
Tyres From MES
MES is your local Cranleigh and Guildford professional provider of Tyres, and has some of the most competitive rates locally available.
MES are able to supply a wide range of tyres for all makes of vehicle – from economy range to prestige. Click on the tyre above to visit our tyre page and view the range available for your vehicle.
Testimonials
"I can't recommend you highly enough. Keep up the good work and I mention you to anyone I can think of. Well done."

"The MES team are always friendly and ready to help me out with any car problem. I go back to them because they are a garage I know I can trust and have done an excellent job every time I have used them."
"I took my Vauxhall Astra to MES for an MOT and the service was excellent."
" must also comment on the excellent bodywork you did to the rear wing while the fiting of the snorkel was extreamly professionally carried out. If I hadn't moved to Exmoor I would still be using MES."
"I would recommend MES wholeheartedly to anyone wanting reliable, trustworthy and efficient vehicle work done."
"These guys were fantastic. I have had many cars and much work done over the years and these guys absolutely nailed it. This is a really well thought out and well run business."
"Amazing, fast recovery response – we were collected, given a courtesy car then back on the road within half an hour. Lovely guys, very friendly and efficient. Trustworthy team."
"These guys were able to trace the issue and fix it very quickly and at a fraction of the cost that Vauxhall main dealership would have charged. Thank you to all the guys at MES!!!"
Is your vehicle still covered by a Dealership Warranty?
That's no problem, all the work we carry out will maintain your warranty.
Latest News from MES Cranleigh
Vehicle Recovery now available
Mechanical Engineering Services is proud to now be able to offer vehicle transport, recovery and roadside rescue. Our constantly growing fleet now includes our LDV Beavertail recovery systems truck.
admin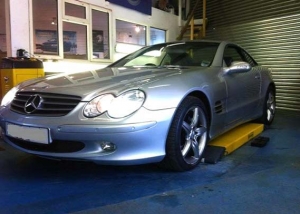 Customer Name Mr Ferris Vehicle Make And Model Mercedes SL500 Vehicle Year 2002 Description of work Carried Out Vehicle collected from customer's chosen address and driven to MES to investigate failure of roof mechanism and [...]
admin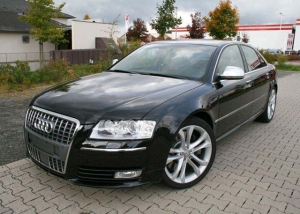 Customer Name Mr Wilson Vehicle Make And Model Audi A8 Quattro Vehicle Year 2003 Description of work Carried Out Vehicle collected from customer's home address and driven to MES to investigate customer's report of knocking [...]
admin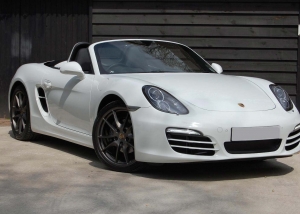 Customer Name Mr Wesley Vehicle Make And Model Porsche Boxster Vehicle Year 2008 Description of work Carried Out Vehicle collected from customer's chosen address to carry out MOT and required service. Customer had previously been [...]